SOON
Smok Vape Pen 22 has simple design, 22mm diameter and 1650mAh battery capacity.Meanwhile, the redesigned tank will give you first class flavor.More, Smok All parts of Vape Pen 22 can be disassembled and re-mounted, which provides much more convenience in cleaning and maintenance.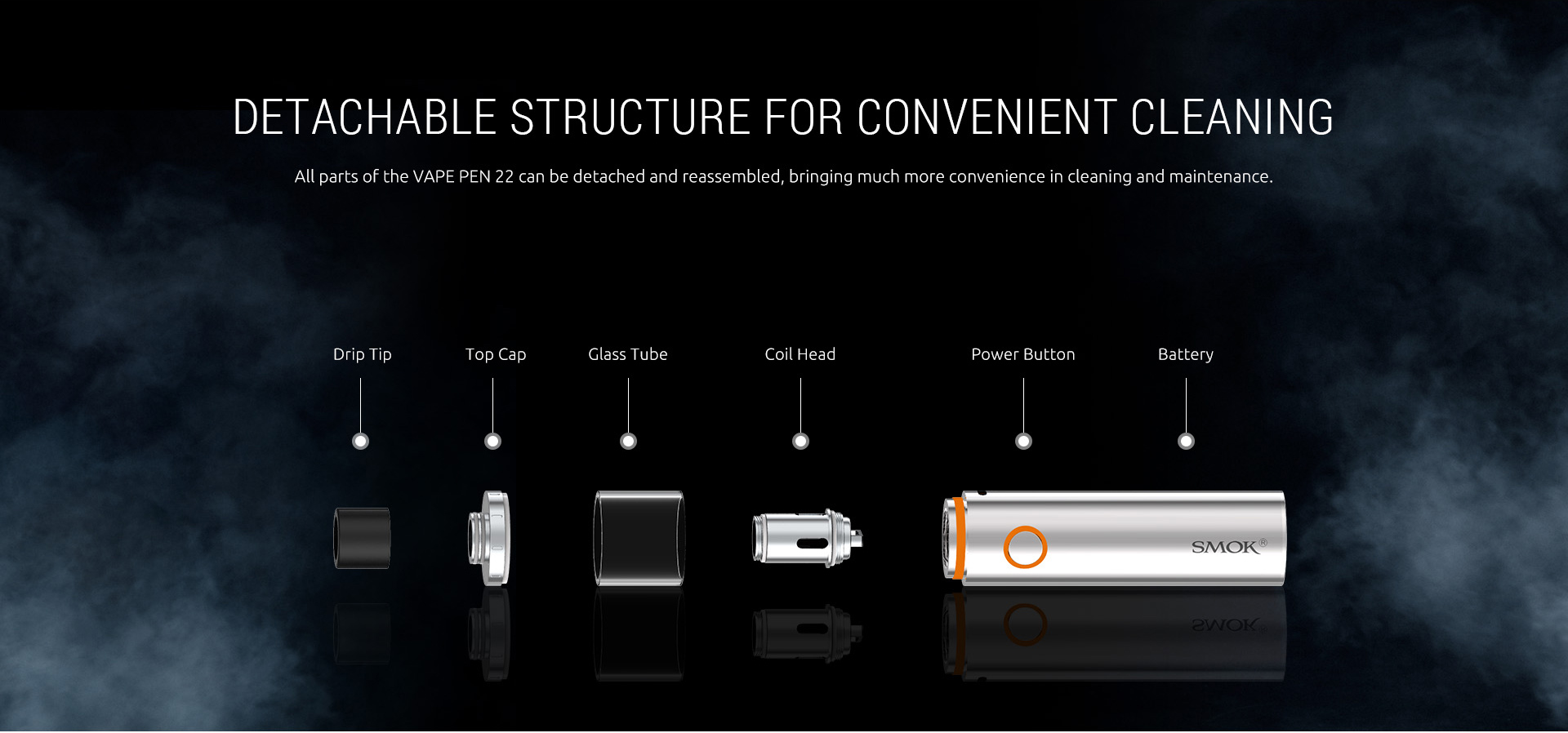 Built-in 1650mAh battery capacity and with safety output Smok Vape Pen 22, It can be easily charged via Micro-USB port and allows you to enjoy freely etcuharing.By pressing the power button, you can turn off the device and start steaming. Smok Vape Pen 22 pod mode is easy to use.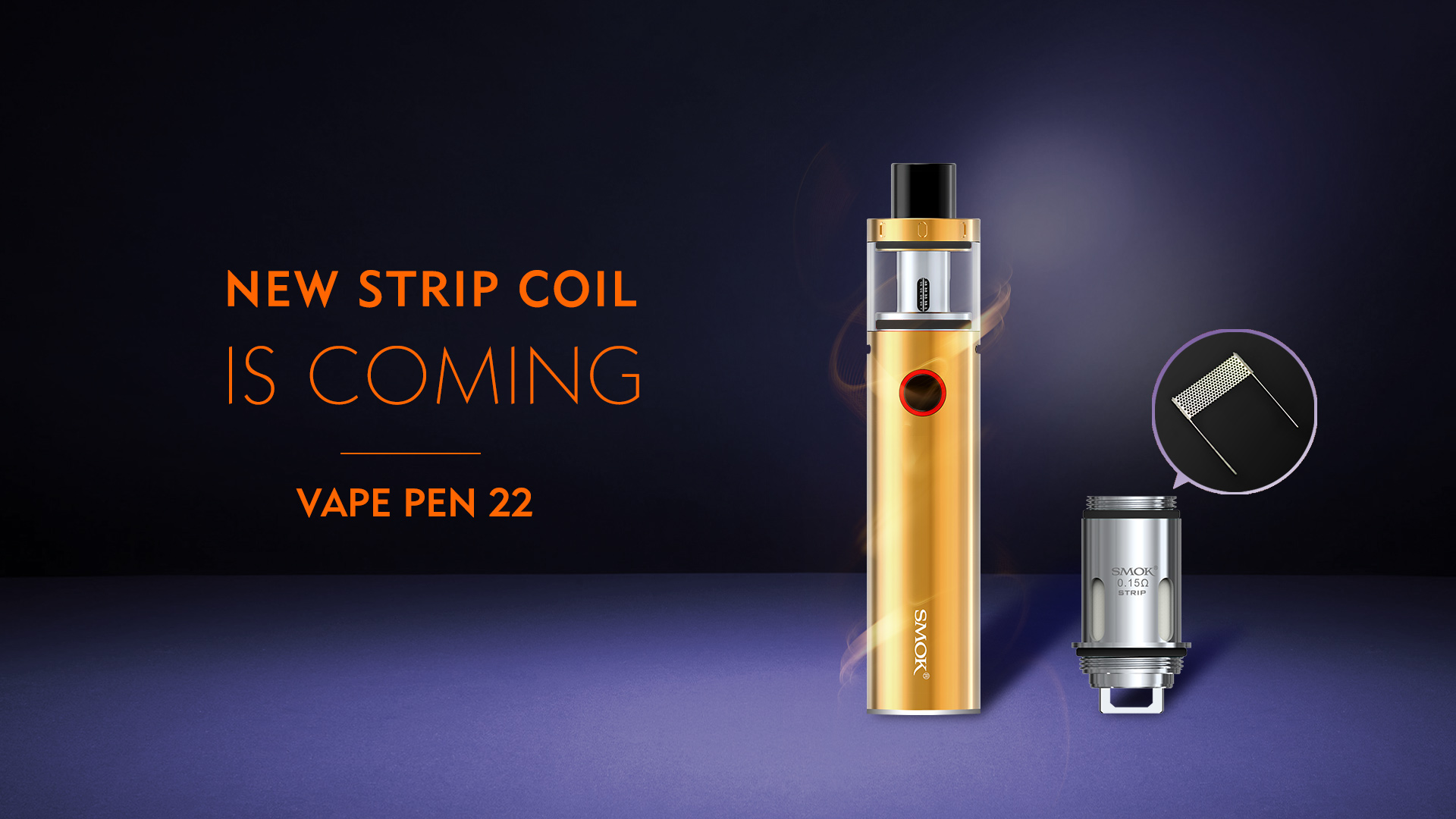 Strip coil is a new and revolutionary coil from SMOK, made of Kanthal.The porous structure has developed the heating membrane unit which can provide large surface adsorption to increase the absorption speed of salt liquid.It has wider heating area, making the heating more uniform and helps to quickly warm the salt liquid.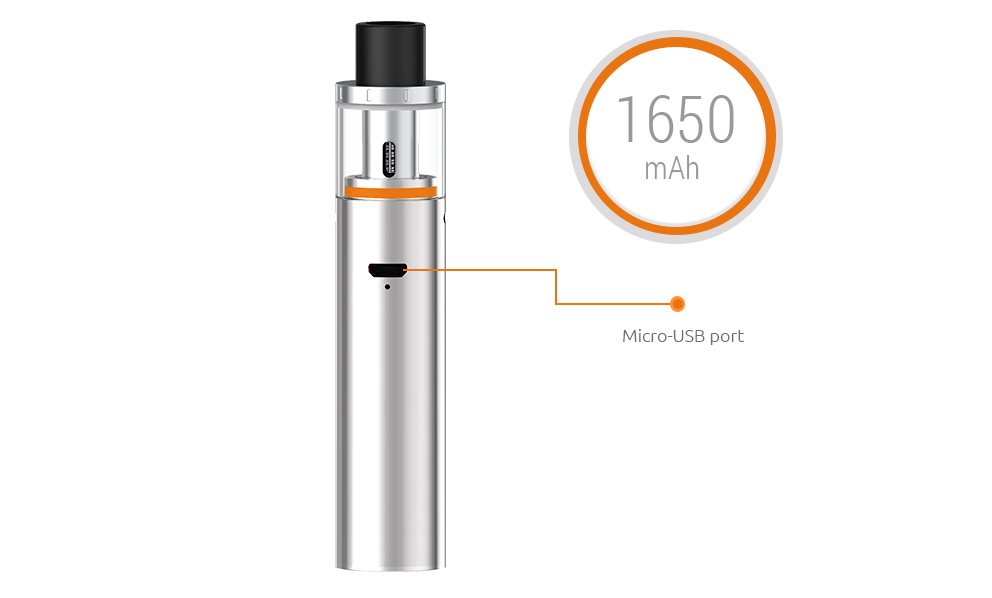 It can also prevent heat accumulation and corrosion of heating materials.Compared with other traditional heating wires, the strip coil can easily load higher power.A large number of fine films formed in the porous have greatly improved the free energy of the surface.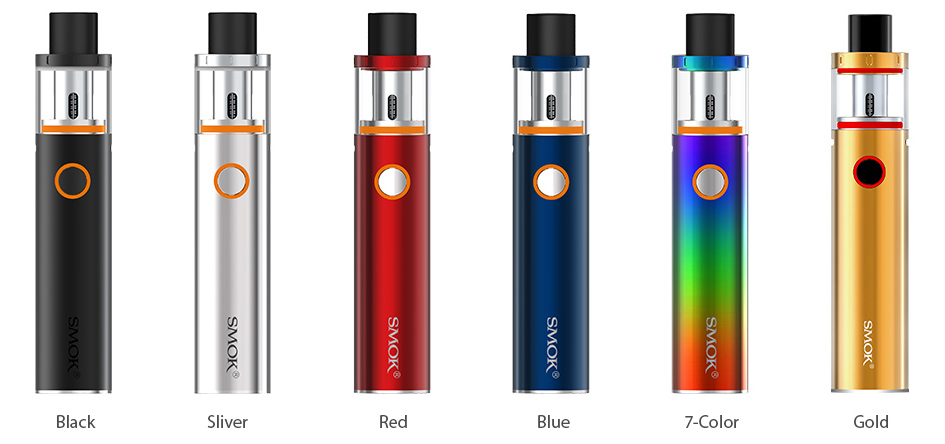 On the combined effects of surface tension and van Edward force, it will activate a large number of aromatic compounds in salt liquid.It brings an unprecedented steaming experience, like to achieve both large steam clouds and intensive flavor.
Product Reviews / Q&A
Reviews (4)

All reviews (4)
Excellent (4)
Good (0)
Medium (0)
Poor (0)
Terrible (0)

Latest
Oldest
High rating
Low rating
Helpful