Voopoo The Argus X Pod Mod
VOOPOO ARGUS X The kit works with external 18650 battery.5-80 watt output power.GENE.The device designed with TT chip set is ignition in 0.001 seconds.Smart mode has very advanced features such as RBA mode and so on.Cartridge capacity is 4.5 ml.0.15ohm is compatible with PnP-VM6 and 0.3ohm PnP-VM1 coils.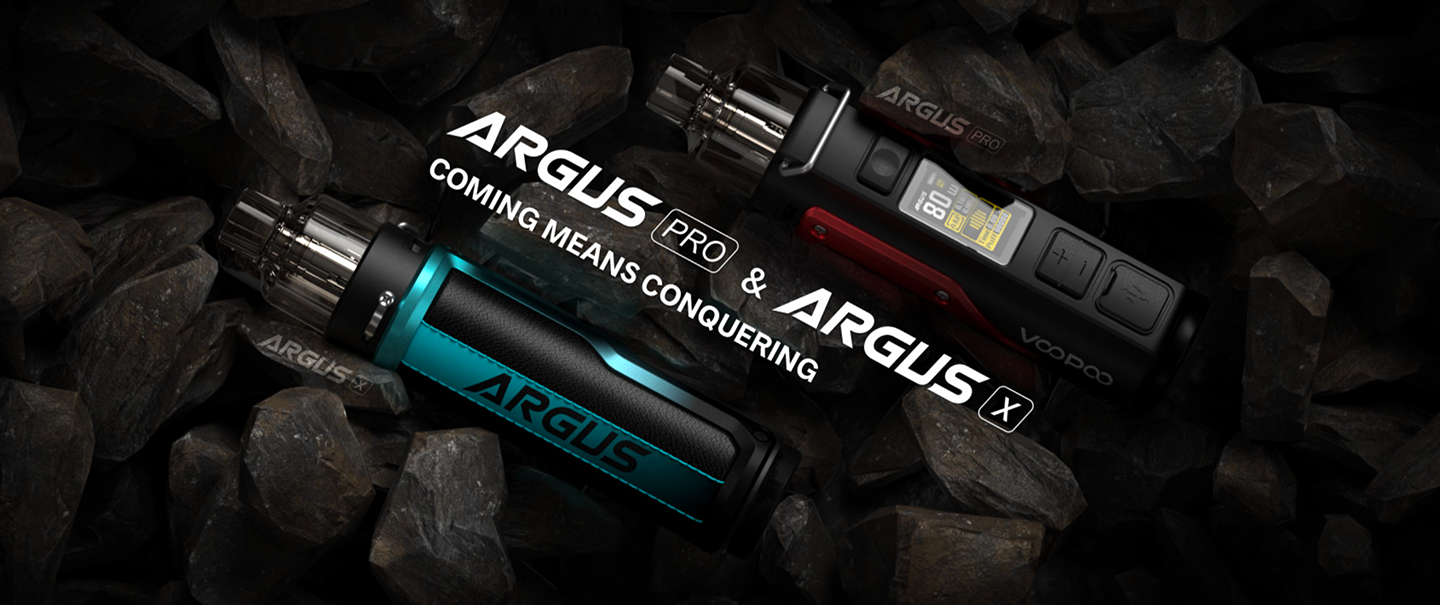 VOOPOO Argus Xworks with an external single battery.the device running with 18650 battery is 80 watt output power.You can easily plug the battery by opening the cover under the device.can ignition in 0.001 seconds.With the filling mechanism that prevents leakage and flooding, you can enjoy your 4.5 ml capacity cartridge safely and for a long time.A regular flow of liquid is provided thanks to the drop tip of the cartridge.Ignition button on the mode, display, direction keys and Type-C connection .Device upgraded GENE.Supported with TT chip set.Thanks to the sub-set air flow, you can customize according to your request.It comes with two PnP coils suitable for DL and semi-DL shot. 0.3ohm PnP-VM1 network imprint rated power 32–40W while 0.15ohm PnP-VM6 network imprint rated power is 60–80W.Compatible with all PnP series coils, including RBA.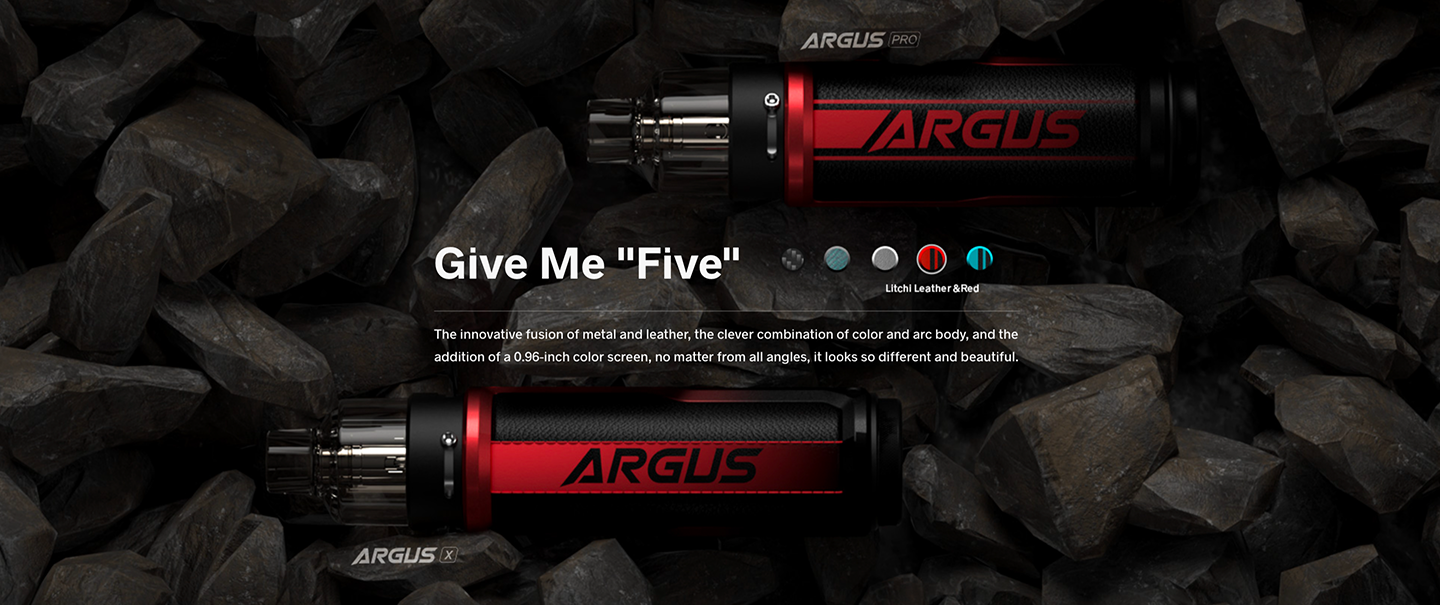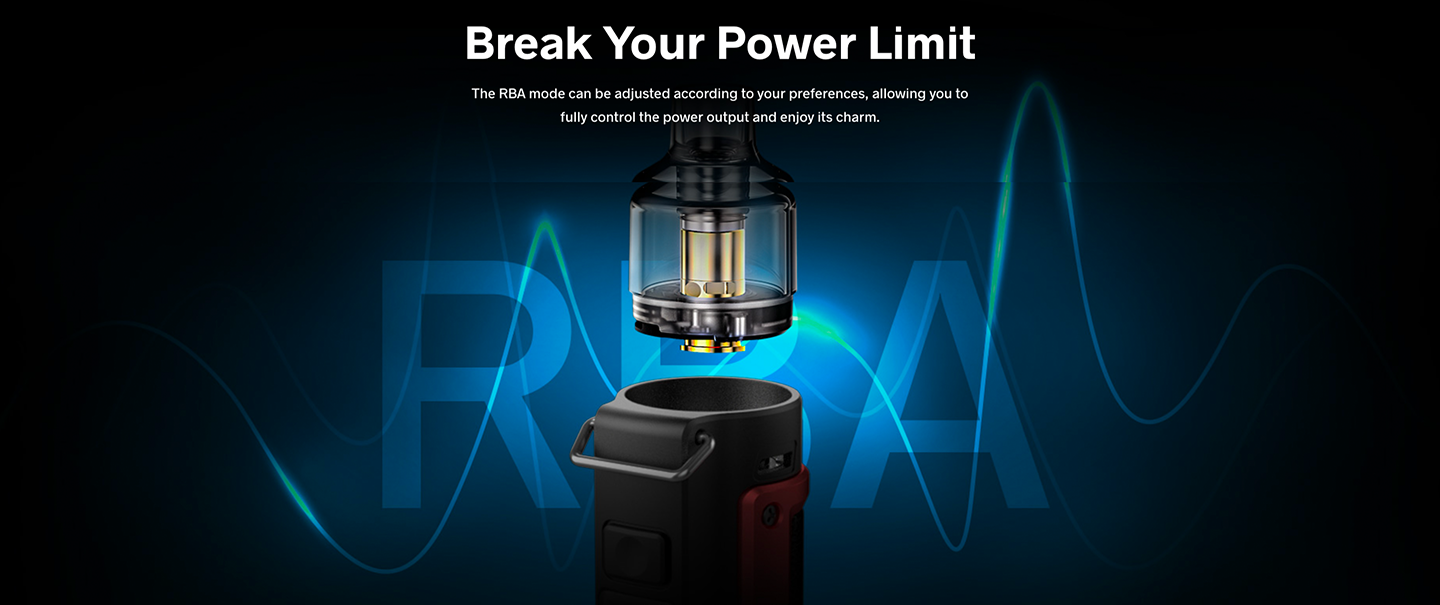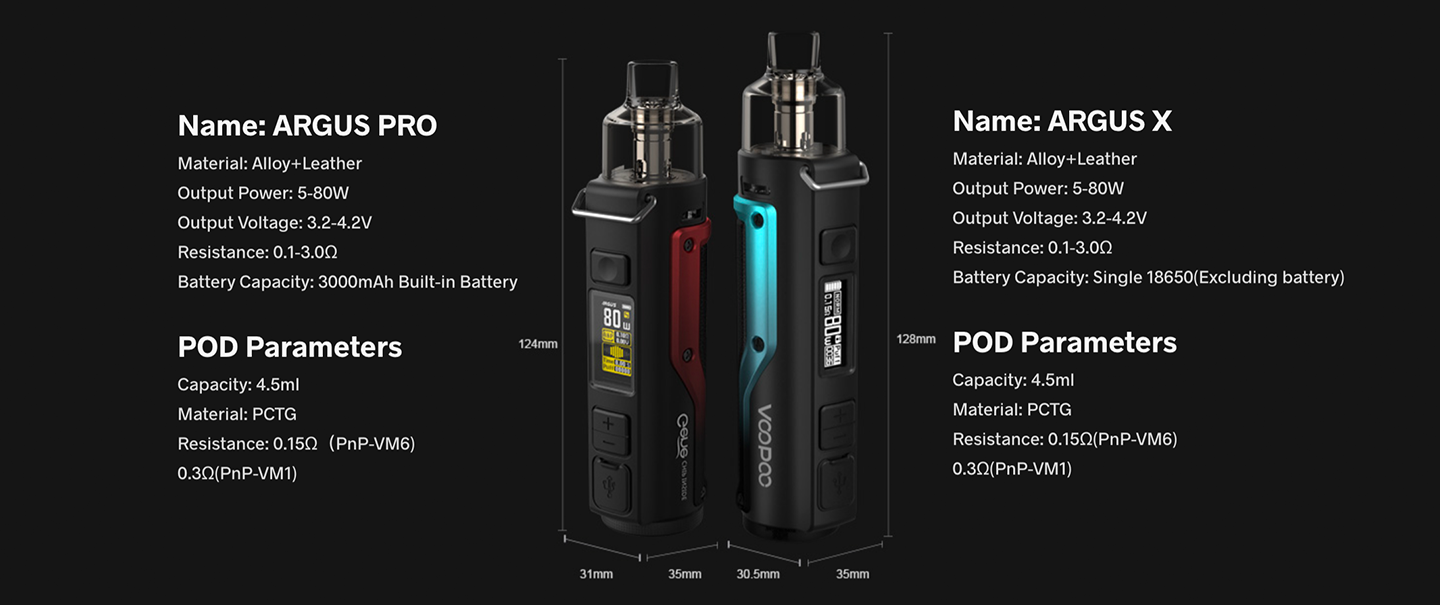 Features
Size: 128 x 35 x 30.5mm
Power Range: 5-80 watt
Capacity: 4.5ml/2ml
Resistance Range: 0.1-3.0ohm
Input Voltage: 3.2-4.2V
Battery Single: 18650 external battery
Material: Zinc Alloy + PCTG
Compatible: Coils All PnP coils
Charging: Type-C
Standard Coils:
PnP-VM1
Resistance:0.3ohm
Power Range: 32-40W
Recommended E-liquid : High Nicotines 10 mg
PnP-VM6
Resistance: 0.15ohm
Power Range: 60-80W
Recommended E-liquid: High Nicotines 10 mg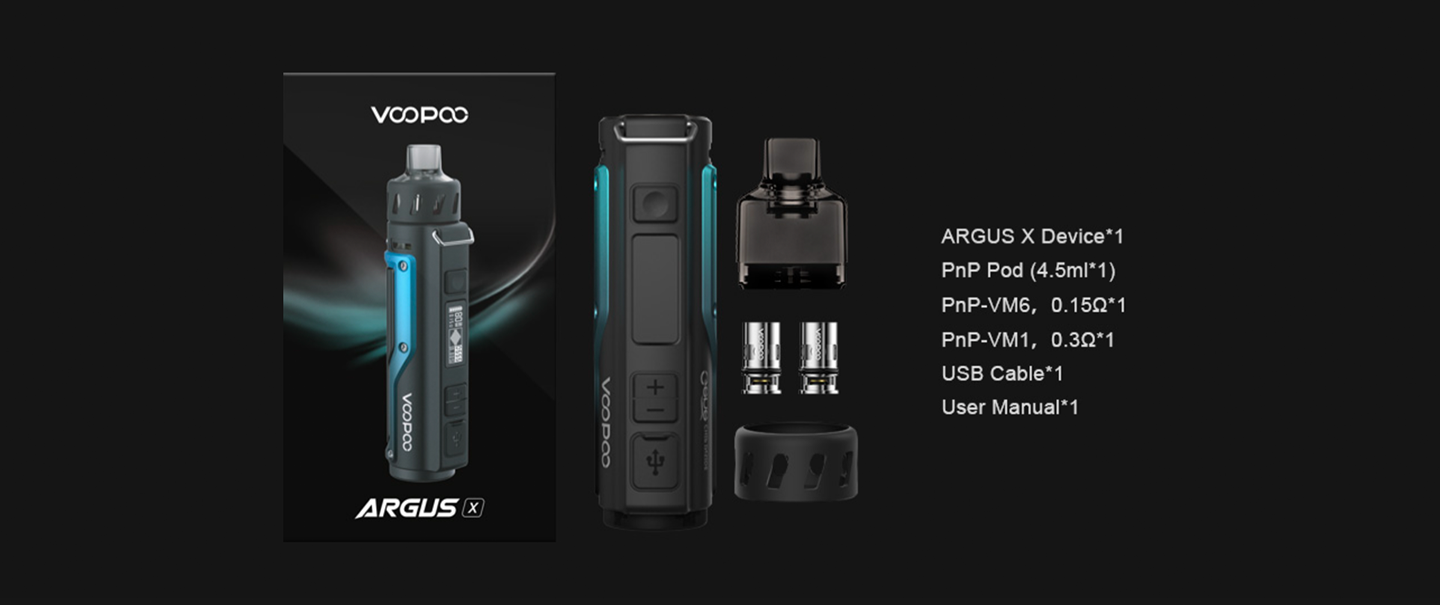 Package Content
1 ARGUS X Pod Mod
1 quantity PnP Cartridge (4.5ml)
1 quantity PnP-VM6, 0.15ohm
1 quantity PnP-VM1,0.3ohm
1 quantity USB Cable
1 quantity User Manual
Data sheet
Internal Battery

None

Cartridge

There is

Tank Capacity

4.5 ml

Charging Cable

There is

Charging Cable Type

USB Type-C

watts

80W

ohms

0.15Ω - 0.30Ω

Coil

There is
Product Reviews / Q&A
Reviews (1)

All reviews (1)
Excellent (1)
Good (0)
Medium (0)
Poor (0)
Terrible (0)

Latest
Oldest
High rating
Low rating
Helpful